Archive for April, 2011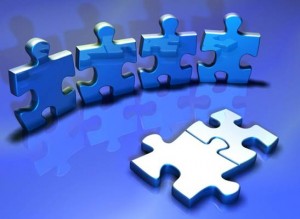 For many years we've been helping our clients sort out how to create and sustain value for their customers. Few would argue that the Voice of the Customer is essential. We all too often find that the Voice of the Customer collected and reported is more about the organization, how well they are liked, or opinions on performance (not real performance), rather than those that focus on the customer's world. Hearing and understanding the actual Voice of the Customer has too often been interpreted from gathering data that feed survey instruments, reports, dashboards or scorecards. By searching for and producing data that can be rolled up, opportunities for critical insight are lost. Feeding the tool or report can become the goal and by the time the report comes, the customer might be gone. Are we missing something? "Happy families are all alike; every unhappy family is unhappy in its own way." Leo Tolstoy, Anna Karenina. Count Leo has a point.
Let's consider firms in the business of making money. The public sector has lots of added complexity in sorting out voices and timeframes. The Voice of the Customer is or should be The Voice of Revenues. Understand why we make money and who has it. What we've found often are a great deal of questions that deal with how we make money, and opinions on how well we do the basics, not why. Consequently, we spend lots of money on questions we should be answering with our performance capability data. Customer satisfaction scores are not performance capability data.
Here are some questions to consider:
• How do we know whether we are capturing what we need to know from our customers?
• What do we do with this customer survey data? How and when is it useful?
• We are measuring service and product satisfaction, and yet why are complaints rising and customers leaving?
• There are so many "voices" to deal with, how do I cope?
• How much change are our customers facing?
• How does our service impact their ability to succeed?
•How is time spent in our organization:
     1. In a stable repetitive work stream (The process world)?
     2. Building and implementing new solutions (The less stable project world)?
     3. Responding or reacting to changing requirements (The unstable world)?
• How and when do we find out about customer facing issues?
• Is that good or bad?
• How dependent are we on suppliers?
• How much do our suppliers impact our customers?
• Does our current Voice of the Customer process and information keep up with the "drumbeat" of the marketplace?
Any thoughts?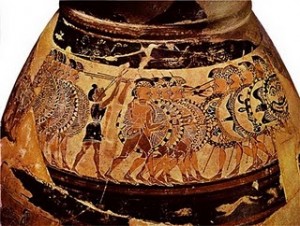 The Macedonian Phalanx was a battlefield formation developed by King Philip, father of Alexander the Great. It was the most effective military ground weapon to meet enemy forces head on, enabling attack by cavalry and other forces along the flanks. It utilized collapsible long spears and was virtually undefeatable for over 300 years. It combined the interlocking and cohesion of shields and the long reach of the spear. The units were well trained. It was a marvelous combination of strategy, technology, resources, process and, execution. Sounds like a phrase of a business book. The phalanx had worked so well, that it changed very little strategically until the Battle of Pydna in 186 BC when Roman Legions massacred the Macedonians. The Romans also combined strategy, technology, resources, process, and execution. There is one contrasting difference, the phalanx was a weapon built on rigidity, and these Roman legions applied agility against their enemy. The phalanx was vulnerable on uneven ground, the flanks and rear and was next to useless close up. The Roman gladius was the epitome of a close battle weapon, a breakthrough technology, one that moved from bronze and iron to forged steel.
The Macedonians experienced a disruption in their capability; they did not decay battle by battle. Content with the phalanx, they continued to make it better, each day, and becoming less likely to win against the Romans. They suddenly discovered and dearly paid the Cost of Unreadiness. Over the last few years evidence of the Cost of Unreadiness has been unavoidable. We saw it in the recession triggered by the meltdown, to the ravages of earthquakes and tsunamis, lagging or no capability in response to Katrina, incompetence with the oil spill; there are plenty to consider.
So, there is such a category of cost and it can be so high that it can be terminal, life ending, for humans or businesses. This cost is part of a family of costs we don't measure, but we experience. We budget for them, but not explicitly, rather they are buried in our standards and estimates, processes, and plans. Traditionally, Lean has sought to reduce the costs of imbedded waste, Six Sigma attacking the costs from unwanted variation. In our current environment, full of complex systems, interdependencies, changing requirements, these other costs are likely to grow, perhaps with emphasis on the costs of unreadiness and rigidity.
Looking back at the last few years, how did your enterprise fare with:
• Disruptions?
• Reduced capability?
• Consequences from unplanned events?
• Costs from rigidity?
• Costs from unreadiness?
• Lessons learned?
• Changes in strategy, technology, resources, process and, execution?
Are we ready for the next surprise? Any thoughts?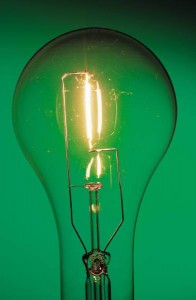 Last fall I experienced a nuclear stress test. It had nothing to do with power plants or the stress that the operators in Japan are undergoing. Mine was conducted by my cardiologist and the isotope was a means to gain transparency into my system under different conditions, conditions that evaluated my behavior in a dynamic environment. Happily, it rendered good news that rewarded the hundreds of miles and several of my treasured New Balance athletic shoes.
Over that last couple of years, we've highlighted the evidence and perspectives that our business world is increasingly more dynamic, interdependent, highly networked, dangerously complex, and managed by tools and traditions built on much more stable process experience. Business models and algorithms, control systems, enterprise tools and performance improvement technologies derived significant power from the likelihood that behavior repeat sufficiently to enable the power of statistics to improve decision making. I many cases, that stability and value remains and I expect that that will go on beyond any horizon I can conjure. In fact, Dr. Deming encouraged us to look at the world through the lens of Plan, Do, Check, and Act, and his truism remains eternal.
• When and how do we subject our enterprises to that PDCA?
• What is the nature of our Check activities?
• Do we get beyond "according to plan or budget"?
• What type of stress tests are we employing? How would our business continuity plans hold up?
• Are we evaluating what we operate against the assumptions we made when we developed our plans, processes, and systems?
• Are the experiences of the last three years is sufficient to justify a fresh look at our Check phase?
• What causes and effects do we think about today that were insignificant a few years back?
• Have we learned anything new about assumptions, risks, and opportunities? Do our enterprise systems, business processes, strategies and objectives reflect that learning?
• Who is asking the discomforting questions within our enterprises? What questions do our trusted advisors ask of us? What answers do they provide to our questions?
• Are yesterday's data building today's processes to deal with tomorrow's problems? What change do we anticipate?
• How well do we currently change our capability in the face of adversity or new requirements? How far upstream do we analyze?
• Where do we sit on the fragility to agility scale?
• Do our metrics come from an odometer or a telescope?
"Events will take their course, it is no good of being angry at them; he is happiest who wisely turns them to the best account." Bellerophon by Euripides 480-406 BC