"Lean, Not Feeble" …. Rethink your choices … some are toxic.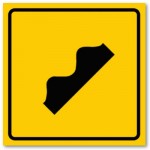 These are scary times! They make the last scare look like a bump in the road. That's because it was just a bump in the road! Yet, then things looked scary, budgets had to be cut, programs put on hold, upgrades to capacity and even critical maintenance, deferred. Getting through that moment, we did OK. So, we'll get better at making these cuts quickly next time around. In fact, everybody knows to find that 10-20% in their budget next time.
This time it looks bad all over. We really need to make a turn in direction, and fast! Our customers are feeling severe pain and unless we can deliver or respond with little notice to changing requirements, our customers won't make it and …we will tank right behind them. 
"If only we had…….. I wish I had thought about….. We did not have time to really… nor did we?"
There is a wonderful definition that I have found powerful for many years, "Luck is when preparation meets opportunity." Then, what was so surprising that we hit a big or huge bump? What is so surprising that someone initiated a fire drill?
Our greatest challenge in leading an enterprise is more often, what not to do, not what to do. The immediate blurs the essential, and the impacts of change decisions precipitate opportunity costs, that we must evaluate. Will we pay these costs in current execution or in the essential transformation, often in both?
So…….
1. How do we determine what is critical to the business or mission?
2. Do we really know what drives failure, real "hurt-the-business" failures? (No brainstorming or reaching into the career nostalgia bag….)
3. What decisions and choices keep the mission and vision moving forward in balance, the YinYang harmony? How can we tell?